ABOUT US    
GERIMEX has been in business for over 50 years and has grown into one of the most prominent producers in Europe as far as products for the punching, recasting and/or plastics technologies are concerned.
GERIMEX focuses primarily on production of special cutting punches, cutting bushes and core pins for die makers and matrix manufacturing. While this chiefly involves large quantities, GERIMEX also produces small ones.
The product range is comprehensive and consists of profile and tapered head mould punches, cutting and drilling bushes, core pins and guide pins.
The clients are from the automotive, electronics, medical, plastics processing and construction technology sectors. These customers are mainly in Europe but active worldwide.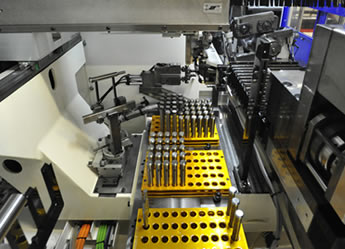 GERIMEX products are used in die cutting techniques, mould construction (including the medical technology) and the forming techniques.